Stories from the Maldives



AN ISLAND COUP - Mohamed Nasheed came to power in the Maldives on a tidal wave of local adulation and international acclaim. The charismatic former political prisoner brought democracy to this Muslim nation, ending the longest dictatorship in Asia. He espoused reconciliation at home, and environmental action on the world stage. But the old powers staged a coup, ending this brief democratic spring and ushering in more unrest.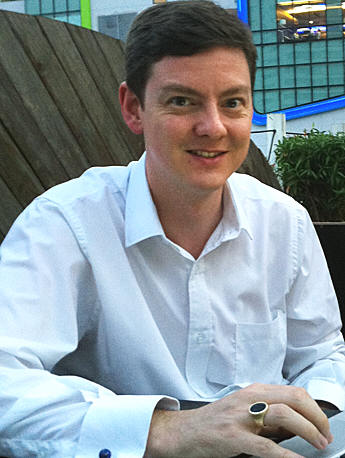 MEGA MALDIVES - George Weinmann moved to China to launch the country's first low-cost airline; but regulations kept him from lift off. Undaunted, the entrepreneur found his opportunity in the Maldives where he runs an upstart carrier linking the islands with the world's fastest-growing travel market.



SPACE TRAVEL - Sir Richard Branson has become not only an apostle for the virtues of space (and deep-sea) travel, but also sustainable travel. He also thinks it would be smart to save the world from global warming, starting now, and he's putting his money and considerable Virgin resources behind these causes. In an exclusive interview, he talks about the future of travel, and fixing the planet.



ISLAND PRESIDENT - Mohamed Nasheed has become one of Asia's firebrands for democracy and human rights, as well as a tireless global advocate for ecological solutions to global warming, which could drown his island nation. But can he manage the tidal wave of Chinese tourism in his patch of paradise?


COUSTEAU'S NEW VOYAGE - Fabien Cousteau learned to swim soon after walking, so it's no surprise he is following in the footsteps of his famed grandfather, Jacques Cousteau, whose voyages on the Calypso taught the world about the wonders of the oceans. Fabien wants to focus attention on the reefs and marine environment, which he hopes to help repair, one bit at a time. He wants the whole world to Plant A Fish.

PARADISE MAINTAINED - As more and more resorts spread across these gorgeous islands and atolls, the Maldives has shown a remarkable ability to sustain the onslaught not only of the tsunami, but also mass tourism. With some of the world's most luxurious - and expensive resorts - the Maldives seems the very picture of paradise.

SPA-TACULAR RETREAT - Set on its own exclusive island in the Maldives, the Soneva Fushi resort is largely regarded as one of the world's best. Rustic villas and opulent service make this popular with clients who crave uber-relaxation. And lest some tension linger, this outpost in paradise offers the ultimate in spas.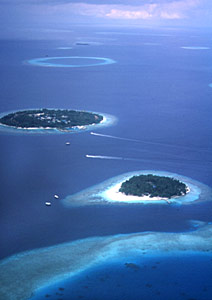 PARADISE PROTECTED A mainstay on the Diver's Hall of Fame, the picturesque atolls of the Maldives offer a satisfying taste of paradise. Yet this fragile ecosystem lacks food, water, even bungalow basics. Still, even without making it a buzzword, eco-tourism is working in the Maldives.
* all pictures, unless otherwise credited, by Ron Gluckman