Vietnam stories

VIETNAM'S PHU QUOC - The white-sand beaches are still deserted, but won't be for long, as more visitors are discovering Asia's latest, perhaps last, great island getaway, among the palms on idyllic Phu Quoc.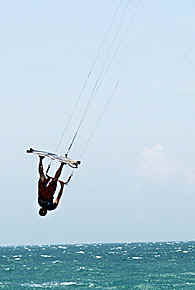 ENDLESS WONDER - One of the world's fastest growing water sports, kitesurfing's buzz comes from the force of the wind, which sends enthusiasts soaring. Fans roam the globe, seeking the best breezes. No better winds blow than across the pristine beaches, nestled amongst spectacular sand dunes, than in Vietnam's Mui Ne.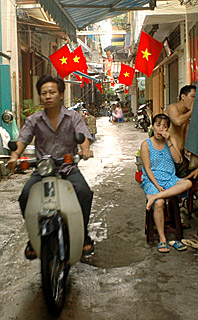 HO CHI HIP - Once the most freewheeling city in Asia, a few decades after the war, former Saigon is roaring again. Vietnam claims the second-fastest growing economy in the region after China. With scores of chic clubs, swank new hotels, a vibrant arts scene and killer cuisine, Ho Chi Minh is hip.

VIETNAM'S COOL COAST - With spectacular sand dunes, the area around Mui Ne has been dubbed the Sahara of Southeast Asia. Aside from dune lovers, only seekers of idyllic seashore came for years. Then, winds blew Mui Ne's reputation around the globe, and kite-surfers soared to these perfect coves. Now, Vietnam's hip hideaway is secret no more.

REVOLUTIONARY ART - During the Vietnam War it was produced by the hundreds, on sides of buildings, lamp posts and trees. But now the art of war is celebrated in "Dogma," the first book of Vietnam's propaganda posters.

NEW REALISM - Strict communist control has always kept patriotic themes on screen, and bored viewers dashing for bootleg Hollywood discs. But, with an all-star cast, a new film, "Saigon Eclipse," aims to spark a cinema revolution.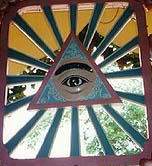 TAY NINH - Jesus, Jeanne d'Arc and Thomas Jefferson are all venerated, alongside Victor Hugo, Julius Cesar, Shakespeare and Winston Churchill. Lest the big God's Eye and psychedelic colors flash you back to the Summer of Love, this indigenous alter belongs to the Caodai, and Vietnam's Congregation of Kitsch.

HANOI - Boasting the best coffee in the region, and plenty of scenic lakeside cafes for sipping the cappuccino, this formerly stuffy old city is becoming renowned as Asia's most charming capital city.

HOI AN - And discover why backpackers believe this beautiful coastal town is their own secret hideaway. Hardly. For centuries seafarers and traders stopped in this ancient port of plenty.

VIETNAM - IT'S 25 YEARS SINCE THE END OF THE WAR, and Ron Gluckman made several trips back to Vietnam for Time, Asiaweek and MSNBC. Here's his cover story for Asiaweek, Vietnam Revisited
AMERICANS ARE BACK, doing business, or trying to Trade with the Old Enemy.

THE INCREDIBLE JOURNEY - In the final days of the Vietnam War, Tran Ngoc An risked her life to get her two sons safely to Saigon's airport. Returning for her parents, she was trapped as Saigon fell in April 1975. They grew up as orphans in America. But she never gave up hope of a reunion in Vietnam's Happy Ending.
DOUBLE YOUR PLEASURE at Ho Chi Minh's own theme restaurant Twins

HANOI, VIETNAM - The magical opera house returns to life with a libretto on the 45th anniversary of the liberation of Asia's most charming capital city, in Orpheus et Hanoi.
China Beach was a famous rest stop for GIs during the Vietnam War, and a hit TV show in the 1980s. In recent years, though, the Vietnamese seashore is becoming what it has always been, a beach, and one of the finest in Asia.

Vietnam - the war goes on and on, at least that's the feeling one gets while touring the old tunnels and battlefields in Vietnam, being swamped by touts selling dog tags, bullets and other military memorabilia; mostly fake. As Vietnam opens to tourism, a war-torn nation finds that tragedy can be profitable, especially War Tourism.
Marching kids and reunion by Ira Chaplain; China Beach by David Paul Morris;
tank by Graham Uden All other pictures by Ron Gluckman