Hong Kong and Macau




RECORD-SHATTERING HOTEL - Macau, the former Portuguese colony, has been shattering records for gambling income since returning to Chinese rule at the end of the 20th Century. The revenue keeps rising, along with tourism and luxury hotels. When Sheraton opened it's 4,000 room property, we took an exclusive behind-the-scenes look at the world's largest hotel opening of many years.



HONG KONG REMEMBERS - Fifteen years after its Handover to China in 1997, Hong Kong erupted with some of the biggest protests - for more democracy, and including the annual June 4 vigil marking the massacre at Tiananmen Square. Rather than kowtow to China, activists this year added a bold Tiananmen Museum - the only place where Chinese can find the truth about the bloody 1989 crackdown.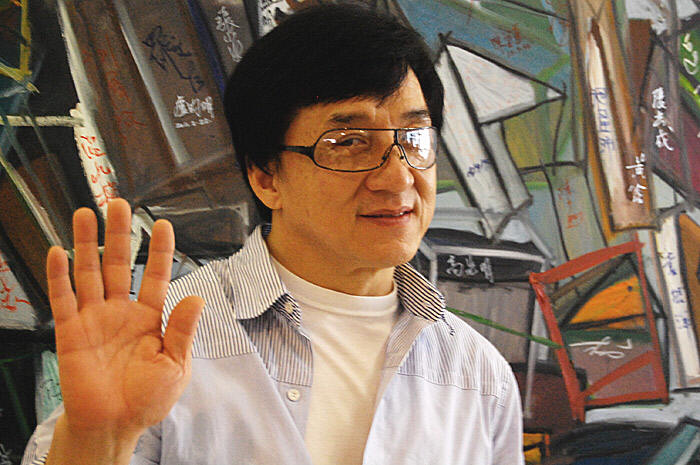 KUNG FU FOR CHARITY - The world knows him as action star turned leading man. But Hong Kong's Jackie Chan is also one of Asia's hardest working philanthropists. In an exclusive interview, he explains how giving back turned his world around, and brightened the lives of thousands of children.



ROOMS WITH RECORD-TOPPING VIEWS- The return of the Ritz Carlton to Hong Kong not only brought the city the world's highest hotel, it also marked the return of the soaring skyscraper to the city that really spread cloud-tickling towers to the rest of the world. With the ICC, Hong Kong, and the world takes a Giant Leap towards super-cities of the future.

HIT IN HK, TRY LONDON - Hong Kong has ample history, but little interest in protecting it. Until David Yeo took charge. After opening some of Hong Kong's hottest restaurants and nightclubs, he had a harder go of it in Beijing and London. Now he's back with his most ambitious project to date, revamping a colonial landmark into the Hullett Hotel, bringing the glorious past back to life.



VIVA MACAU!! - Forgotten for over a century, Europe's first outpost in the Far East languished in the shadow of Hong Kong, the more robust, vastly richer British colony across the Pearl River Delta. But now Macau is being reborn as China's Las Vegas, only much bigger. For an updated look at Macau, see the Town and Country story on Asia's Vegas.


HONG KONG'S NEW BUZZ - With scores of new clubs, flash hotels and world-class attractions beyond Disneyland, rumors of the demise of this former British colony are greatly, gladly exaggerated. Present-day Hong Kong is vibrant, exciting, back to its pre-1997 peak.

HONG KONG YOGA BOOM - Forget inner peace and anonymity. In Hong Kong, yoga is taught in five-star salons, the biggest and most expensive in the world. Two takes: Hong Kong's Caviar of Yoga and the fitness barons behind Hong Kong's yoga boom.

MICKEY MOUSE MEETS MAO - What happens when the world's largest entertainment company woos the world's largest market? The answer has already reinvigorated Hong Kong, where the opening of Disneyland is only the first splash in a tidal wave of new attractions.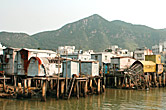 ISLAND IDYLL - Hong Kong has long been known as Asia's city of thrills, but a City of Chills? Discover a new Hong Kong: beaches, bike riding and bargain lodging, just a dash from the world's most exciting city, on these enchanted isles.

Hong Kong - Five years after its historic return to China, Hong Kong has changed in many ways, but not like any of the Beijing bashers predicted.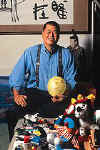 Hong Kong - Maverick clothing whiz turned media baron Jimmy Lai has stood up to Beijing and defied the local oligarchy. But now the miracle man is facing a crisis over his foray into e-commerce. How fitting, in Hong Kong, that shopping could be the last stand for Jimmy Lai.

Hong Kong - China could hardly contain its glee as the big clock at Tiananmen Square ticked to midnight on June 30, 1997. At one second past, the prize of Hong Kong belonged to China. But, with the high-rise towers and billions in a bulging government treasury, came one catch: Tiananmen organizer Han Dongfang, the heroic man who beat Beijing.

HONG KONG - Hollywood stars Keanu Reeves and Laurence Fishburne learned their flashy, kung fu moves in "The Matrix" from the master, legendary Hong Kong fight choreographer Yuen Wo-Ping, who also helped shape the careers of Jackie Chan and Jet "Lethal Weapon" Li. Click to discover why Keanu loves Hong Kong's legendary director
Macau - Often overlooked as an insignificant settlement in the shadow of Hong Kong, the Portuguese enclave of Macau is centuries older and has a much richer history. Which makes its transition all the more urgent as its own midnight hour approaches on December 20, 1999.
Macau - Rocked by turmoil and mob violence in its final days under the Portuguese, Macau's real rulers, casino bosses and developers, are upbeat about the prospects for this renowned Sin City of the South China Sea.
Lai by Ira Chaplain; Yoga by Gerhard Joren, Keanu from the wire
All others by Ron Gluckman