Asia's 50 Best Restaurants
Another new food list highlights Asia specifically, underscoring that inventive cuisine is increasingly found in surprising locations - Indian molecular gastronomy in Bangkok, Japanese yakatory by a Canadian skateboarder in Hong Kong, for instance. It's all part of the sophistication of Asia's dining scene.
By Ron Gluckman/In Singapore
---
CHEFS FROM AROUND THE REGION flocked in February (2013) to the first "Asia's 50 Best Restaurants" awards. Before the winners were announced Monday at the Marina Bay Sands, the public was treated to two days of workshops and cookery talks. The event highlighted how rapidly the world of Asian haute cuisine is changing.
A spinoff of the long-running "World's 50 Best Restaurants" list, the Asian version acknowledged both the global appeal of Asian cuisine and the sophistication of the dining scene in some of the world's new centers of affluence. While Japan claimed many prizes, including the top spot for Chef Yoshihiro Narisawa and the Chefs' Choice Award for Seiji Yamamoto, the biggest haul went to China (including Hong Kong and Macau), which saw 16 of its restaurants make the cut.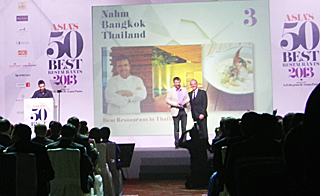 Four restaurants in the top 10 were Chinese, at least geographically. Two sit in Hong Kong—Dutch-born Richard Ekkebus' Amber, and Umberto Bombana's 8½, an Italian eatery named for a Fellini film. The other two are in Shanghai, creations of Frenchman Paul Pairet, who also picked up a lifetime achievement award.
Some of the results were controversial, and much of the chatter centered on the omissions. The Philippines, Malaysia and Korea didn't garner a mention. Indonesia and Vietnam each claimed one award, but for foreign-run restaurants that don't specialize in local cuisine.
Still, the awards are among the industry's most democratic according to William Drew, editor of Restaurant, the magazine behind The World's 50 Best Restaurants and its new Asian sibling: "The idea is to bring restaurants in Asia—many of which serve Asian cuisine, of course—greater international recognition."
Above all, this inaugural listing finds Asian fine dining in the midst of a burst of creativity and experimentation. Consider the 10th-ranked restaurant, Gaggan. It's an impossible-to-peg Indian restaurant in Bangkok. Many describe chef Gaggan Anand as a molecular gastronomist, although one food writer famously called him the "Captain Kirk of cuisine." He recently turned his attention to "doomsday cuisine"—made from ingredients that might survive an apocalypse. "I am a wild horse," he said in an interview.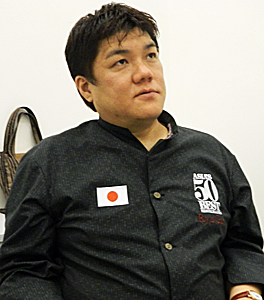 Mr. Yamamoto, whose restaurant Nihon Ryori Ryugin has earned three Michelin stars, turned his attention to refinement. His presentation in Singapore was like a lecture on military strategy, except the objective wasn't a bunker but the perfect duck. Using videos and photos, he meticulously depicted how the bird would be plucked, slowly heated to juice-sealing crisp by torch, dried, smoked, sliced, stewed and, finally, served.
Yet for all his deconstructive cooking, he bristled at the term molecular gastronomy. "If people are talking about my technique or process, I'm not happy," he explained through a translator. "If a guest talks about my cooking, then I'm happy. That, and Japanese culture is what I want to express. I put spirituality on a plate, not technique."
This move upscale isn't without controversy of its own, however. While the top-50 list was announced at a gala ceremony attended by more than 500 people, with fountains of food and bubbly, many actually decried the hoopla—and soaring price—of celebrity cuisine. Several presentations centered on indigenous dishes, or street food.
Thai-food historian, author and chef David Thompson (who placed third on the list) will soon unveil Long Chim ("Come and Taste"), a chain offering Thai street dishes. Nam Quoc Nguyen, a Vietnamese refugee raised in Denmark, has opened NamNam in Singapore, the first of many fast-food outlets that will focus on Vietnamese noodle dishes. "We all want to cook the most expensive food," he said. "But when you have done that, at the end of the day, it's nice to go back to comfort food."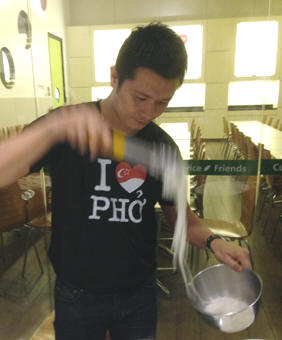 Other chefs are combining both trends, using indigenous "common man's" ingredients to fashion high-end dishes. Andre Chiang, whose Restaurant Andre took the top ranking for Singapore, recently visited Borneo. Over the weekend, he showed off what he calls rain forest cuisine, including an orangutan salad concocted from forest items eaten by the endangered ape. "For me, being a chef is not about chasing luxury, but thinking about all the rich ingredients around us."
Mr. Drew proudly noted the diversity of the awards, and winners. "We have twin and slightly paradoxical trends: globalization on one hand, and localization on the other," he said. "It all makes for an interesting and ever-developing dining scene."
Nowhere is the mish-mash more flavorful than at the 46th-ranked Yardbird. This small yakitori restaurant has been a sensation since opening in Hong Kong in mid-2011. Chef Matt Abergel is a tattooed, Jewish, 31-year-old former skateboarder from Calgary.
"My cooking is retardedly simple," Mr. Abergel said with self-effacing humor. In reality, he has been cooking since he was 15, and cooking Japanese since he was 19. On Friday he plans to open Ronin, a seafood izakaya named for his two-year-old son.
And what does the perfectionist Mr. Yamamota think? "For me, the nationality of a chef never matters," he said. "I'm happy if a Canadian is cooking yakitori in Hong Kong, and is successful. As long as it's done right. What matters is the purity."
---
Ron Gluckman is an American reporter who has been roaming around Asia for over two decades for a wide variety of publications like the Asian Wall Street Journal, which ran this story in February 2013.
All photos by Ron Gluckman.
---
To return to the opening page and index

push here
---